While God may have made the world, man made the internet, a digital world, in line with Glover's comparison of the invention of the internet being a new Big Bang. In this digital world, "you don't need a name," which demonstrates the impact the internet has had on the expression of traditional identity.
---
"Man made of faults, I ain't too ashamed."
After succumbing to temptation, Adam and Eve ate from the tree of the knowledge of good and evil and became ashamed of their nakedness and made clothes for themselves. Adam and Eve's pursuit of knowledge had consequences, and humanity's pursuit of more and more knowledge and technology continues this theme.
Gambino here is embracing our inherent flaws, calling for us to not be ashamed – to accept our imperfections. We're all made of faults. Gambino seems to be pushing for more honesty and true expression on the web — to inject some humanity into this man-made digital world. This idea was conveyed most powerfully in Glover's vulnerable Instagram notes – a real life example of Glover's push for more honesty and truth as a means of connection on the web.
---
"Trolling, trolling, trolling, these [n-words] / Rick Rolling these [n-words], they mad cause they don't know any better."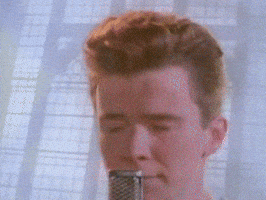 Before turning to drug-dealing, The Boy was consumed with trolling strangers online from his @thegoldmolar account. "Rick Rolling" is the common internet troll of misleading people to click a link to the music video for Rick Astley's 1987 hit Never Gonna Give You Up.
---
"Fuck it, got money, bought friends like I'm TBS"
The joke here is that Turner Broadcasting System, TBS, purchased the syndication rights to the popular 90's sitcom Friends – yet another nostalgic 90's reference.
Beyond the joke, this line makes reference to the suspicion that The Boy's friends are only around because of his money. Tying into the "hold up" refrain of 3005 cited here in this couplet, we're reminded of 3005's lyric, "my god you pay for your friends" in the song's first verse.
---
"we are the dreams of our parents lost in the future. / who hide the deepest desires and wear a mask like a lucha- / door"
This symbolism of luchadores, masked professional wrestlers in Mexico, has quite a few implications in the internet age, as Glover has explored the ways we fabricate identities for ourselves in different arenas (as above on Stephen Colbert).
While this mask is a universal symbol, Gambino's phrasing of we "wear the mask" also alludes to one of the most infamous American poems, "We Wear the Mask" by Paul Laurence Dunbar. With this literary allusion, Glover furthers the notion, moving beyond a "double consciousness" to expressing the idea of infinite identity manipulations as experienced today.
To Glover, the contemporary experience of the identity crisis is much more expansive and constant, even schizophrenic, as he discusses above on HOT97 with Rosenberg.
---
"I mean, where's the line between Donny-G and Gambino?"
With a question central to the album, reverberating since Gambino's first line, "who am I?"" all the way back on Crawl, we return to this primary question, noting that while Life: The Biggest Troll is by artist Childish Gambino, the credits note that it features none other than Donald Glover.
---
"He hang with girls like he lena, but needed some time to re-up"
It's an insinuation of sexual promiscuity, but also a nod to the numerous relationships The Boy has. The "lena" here refers to Lena Dunham and her show Girls, which Glover appeared on for two episodes in a role dating Dunham's character.
---
"I nuzzled my [Nyla/Nala]."
Nala here is a reference to the character of the same name from The Lion King. It's a line very similar to one on the tangentially-released "what kind of love" that was included on Gambino and The Boy's "hackz" flashdrive.
The question of reality and fiction, the examination of sexual exploits, and even specifically Lena Dunham here in the verse found an eerie parallel in an interview Glover did with The Breakfast Club at the time. Above, here's how the show started, with his identities called into question and whether or not his personal sex life matches that of a character he played in a different show's sex life. In this, we gather Glover's prescient understanding that Our quest for identity is one to understand who we can connect with.
---
"Give a fuck or give 'em hell, just not a chance to react, / Tyler Durden, this burden hurting, they said there was curtains. / Certain demise, look in his eyes, the pain inadvertent."
The reference to Tyler Durden from the film and novel Fight Club is an interesting parallel, as Durden serves as the freer alternate identity of the protagonist, named The Narrator – a name similar to The Boy. Both Fight Club and BTI use an alternate personality to grapple with existential angst, to deal with the "burden hurting" of the inevitable "curtains," the "certain demise" of death.
"Look in his eyes" might make reference to BTI's album cover, the yaphet kotto trailer video, the sweatpants music video, or more instances where Glover stares straight at us. With eye contact being symbolic of connection, the line foreshadows the closing moments of the album when Glover will reach out to us for a direct connection.
"I could've stayed where I was and had a life you'd be proud of / But I'd rather chase things never thought of."
This most likely in response to Glover leaving the show Community to pursue his own artistic endeavors.
"It was all love, saying 'Go hard' / Making dope, it's a trap; Ackbar backfired."
He recounts the support he received from others in being a part of so many projects, between his stand up, music, television, and movie appearances. But he realizes now it was a trap, making yet another Star Wars reference to Admiral Ackbar who voices the infamous line. The star wars reference and allusions to drug dealing with "dope" and "trap" also calls back to "Pink Toes," which made reference to C3PO and saw Gambino interweave drugs and romance as futile attempts at escaping doom.
---
"I don't know who I am anymore"
The album's opening question "who am I?" is answered quite plainly here. He doesn't know. The complications of identity are exaggerated in the age of the internet. We may have ideas of who we are, but that isn't our whole identity, something Glover touched on in an interview with the Breakfast Club above.
"I don't know who I am anymore" followed by the whispered questions of identity recall the brown recluse spiders in "No Exit" and The Boy's suicide attempt. Gambino's triumphant return "Still on the beat tho" reflects The Boy's survival after his brush with death, choosing to stay in the game and using his crisis as a "cheat code." Relative to their respective runtimes, it appears that Gambino has reflected this narrative turning point in Life: The Biggest Troll at precisely the same moment as it occurs in the album overall (see chart above). These are the patterns, the loops we've observed throughout BTI's world.
---
"Them bands that'll make her dance, my wallet's Lollapalooza, / the violence, first-person shooter"
Here he describes the contents of his life in the computer, evoking images of the material that gets spread online. First, he makes reference to Juicy J's 2012 hit, Bandz a Make Her Dance.
"First person to move, first person to speak, / my mils aren't meek, they scream in the streets"
Most likely making reference to rapper Meek Mill, but possibly a few other interpretations. "Mils" could refer to "millions," Gambino and The Boy's money, and thus nod to the stunting and boasting of those who show off their wealth – the screaming in the streets.
While stunting money happens all the time online, the "mils" could also refer to people, the working class, in unity. "Mills" are buildings or machines for processing raw materials with labor and technology. Combined with the idea of "millions" of people who "scream in the streets," this evokes the image of uprising and social unrest, which also captivates social media's attention.
Thus, Gambino has painted a picture of his life inside a computer – the mess of art, sex, money, festivals, stunting, shooting, violence, games, terror, vulnerability, volume, unrest, and energy that spreads like wildfire online.
The Meek Mill wordplay was obviously important to Glover. It's the first line of his Sway Freestyle.
---
"Losing my frame of reference, these pieces of shit for breakfast / Funny, the day you're born, that's really your death sentence"
---
"I met this girl at a dinner, we conversatin' / She beautiful in the face, but her voice is truly amazing. / Plus she write her own shit, becoming so close knit"
Once again Glover's purposefully blurs the line between reality and fiction, describing the character Naomi, who is based on Jhene. Specifically, this details how the two met in real life.
---
"Every night I text her, 'I wanna solve the world, I think I need your help' / She text me, 'How you gon' trust somebody when you don't trust yourself?'"
This is reminiscent of Naomi telling The Boy that he shouldn't trust her in the script. This trust keeps coming up as an issue for Gambino. Again we find a tie between love and drugs. As Glover mentions, it seems drugs, or any experience that can open himself up to connection, like the love felt in this relationship, helps him to trust himself more.
---
"Eventually all of my followers realize they don't need a leader"
Because The Internet leaked online a week before the album's release date. Glover himself tweeted a link to this leak with the simple caption, "enjoy." Glover's tweet seemed almost pleased that the music had been released for free, and a couple of days later, he tweeted a script of a scene that depicts two kids walking through LA talking about the album's leak. See our annotations below.
a reference to a piece of trolling web content, which was also the last thing tweeted from @thegoldmolar on Twitter:
The "ROSCOE'S WETSUIT" billboard was real…
And may remind us of the similar billboard The Boy saw when driving past the slaughterhouse in Telegraph Ave.
"What the fuck is roscoe's wetsuit" is a question we've all – the boy included – been asking…
With this, it seems clear Glover is trying to voice his critics.
The hairline joke is one that's been around for Glover, and something he addressed in a Q&A on RapGenius for the BTI Release.
The last two lines above reference the lyrics of J. Cole's Crooked Smile:
"My shit is crooked, look how far I done got without it / I keep my twisted grill just to show the kids it's real"
On Dream / Southern Hospitality / Partna Dem from the STN MTN mixtape, Roscoe's Wetsuit is the name of Childish Gambino's fictional album.
The kids have a conversation about meaning based on "Roscoe's Wetsuit," as if Glover is modeling some of what he hopes comes from his work. They then make direct mention of the leak's cut off moment, and try and figure out what was going on there.
And apparently…
…he posted it. The question is, when we're faced with "ROSCOE'S WETSUIT," what do we do with it?
The twitter script ends with a note about the influence of the web in that they receive news of a world leader dying, and stay on their phones. Glover then linked the online script, providing fans with access to the screenplay, since they already had the leak.
---
"You're here now. You have to help me. I need you – you have to help me. Please help me. Please."
– Life: The Biggest Troll, 4:47 – 5:24
Having detailed the extent of the irony of life throughout BTI, Glover still emerges with sincerity here in its final moments, calling for connection as a means of progress, growth, and help. Gambino cries out as he fades into the void.
The final sounds of the album are the same as the very beginning track, "The Library," creating yet another loop — this time a sonic loop that encloses around the entire album. With this sonic loop, yet another pattern in BTI, the album becomes a sort of ouroboros, a repetitive cycle. As we've discussed, The Boy is a kind of universal symbol, and his story being enclosed in a repeating loop is perhaps an expression of humanity's constant need to move on, to grow up, to progress and evolve closer and closer toward the unified utopia Glover described as "becoming god." Every era will need to detach itself from the limits of the past and evolve beyond dated systems and ancient traditions.